A new office location, a new name—but still the wonderful, professional care and service we pride ourselves on with our Attorney partners! We are now affiliated with more than 20+ dealerships in the Southeast! All major brands with New Inventory–along with the vast selection of pre-owned cars & trucks from our dealerships strategically located for fast, easy service!
While still providing the great, transparent service we always have, we are now able to expand inventory choices and selections for the clients and Lenders alike. Above all, we treat the client with respect and honesty in this difficult process. Everyone is different and there is no "cookie-cutter" approach to what we do.
With our program, we aim to obtain financing, generally with no down payment or out-of-pocket funds and re-establish a new trade line that reports to all three credit bureaus. Additionally, while in the Loyalty Program, we assist the client 9-14 months after purchase with a trade-up or refinance of the vehicle if needed.
And, as always–we deliver the vehicle straight to the client!
Let me know if there is anything you need from me and I look forward to working for you and your family. All referrals are treated promptly and professionally.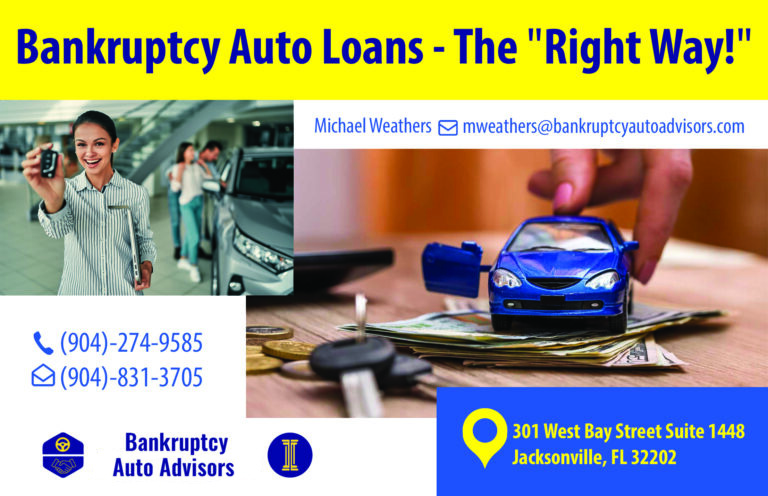 Michael Weathers is the Bankruptcy Finance and Legal Manager for our firm. His vast experience, success and unique leadership with over 20+ years experience in the Credit, Finance and Legal arena, along with his partnerships with Lenders and Attorneys allows for unmatched opportunities for our clients. He believes in our motto of doing business the "right way" using transparency, honesty and professionalism with all clients.